NGUYEN THI PHUOC LOC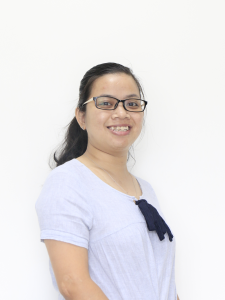 Joined in: September 2013
Hometown: Binh Thuan
Graduated: University of Sciences
Hobbies: Travelling, Reading books
Motto: The important thing is not the position we are standing but the destination we are going to

I have had the opportunity to join J&V Solutions since September 2013. Being the first company I joined, I was very worried. However, thanks to people's help, I have gradually integrated into company's culture.
Talking about J&V Solutions, I have to say that the environment is very good, cheerful and dynamic. J&V Solutions staff are always enthusiastic to help each other. As for company side, they have created many events for staff to be happier and closer.
Since joining in J&V Solutions, I've learned a lot of experience and skills to work, especially the Japanese language and culture.
I hope to learn more new things and develop my ability.