NGUYEN HOAI DONG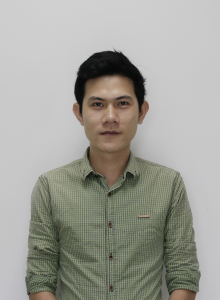 Joined in: June 2017
Hometown: Binh Dinh
Graduated: Ho Chi Minh City University of Industry
Hobbies: Taking photographs, Listening to music, Travelling
Motto: You never try, you never know

J&V Solutions is the third company I have worked for. Although I worked in many different environments, but J&V Solutions is the best working environment up to now. People are sociable and help each other in work, always working in comfortable spirit. There are always activities and entertainment after work. We always feel comfortable and share family experience, working together and help each other to be successful in all sides of life.
This is the place where I can prove myself: what people can do I will do, what they have not done, the much more I have to do it.
I always wish to work for J&V Solutions.