TRAN THI MONG NGA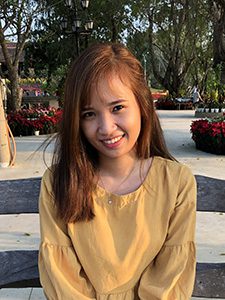 Joined in: July 2019 until now
Hometown: Ho Chi Minh City
Graduated: HCMC University of Natural Science
Hobbies: Music, travelling
Life quote: Doing what you like is freedom. Liking what you do is happiness (Frank Tyger).
From July 2019, I had the opportunity to join J&V Solutions.
My difficulty is not only Japanese, but the projects I have been participating in which there are new skills and technology compared to what I have learn. However, I am quite lucky to have a team leader who is very enthusiastic, always assisting me in solving problems, checking my working results.
About J&V Solutions, the working environment is very good, fun and dynamic. J&V Solutions members are always enthusiastic to help each other. The company creates many events to make everyone in the company happier and closer together.
I hope to learn many new things and develop my own abilities.