LUU HOAI NAM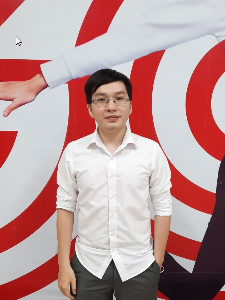 Joined in: Nov 2020
Hometown: DakLak Province
Graduated: Ho Chi Minh City University of Food Industry               
Hobbies: Music
Life quote: Don't talk, just act. Don't say, just show. Don't promise, just prove.
I have started at J&V Solutions from November 2020. At the first days of work, I had an opportunity to take part in the company's official project. Because I didn't know Japanese and haven't had practical experience about the projects, I had a hard time at the beginning. Thanks to the colleagues, I gradually learn and solve these issues as well as gaining new experience and the Japanese working style.
Moreover, the company always makes good condition for all employees to interact and share experience during classes and weekend meetings.
I love the energetic and fun working environment at J&V. Everyone helps each other at work. Especially, we frankly express our opinions in meetings to help solve problem quickly.
J&V Solutions is not only a place to develop myself but also to build up my life.