NGUYEN VAN TRUONG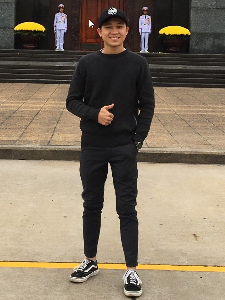 Joined in: Nov 2020
Hometown: Binh Phuoc Province
Graduated: Ho Chi Minh University of Natural Resources and Environment
Hobbies: Sports, reading, travelling
Life quote: If you don't try, nothing will ever happen.
I worked at the company in November 2020, this is the second company that I have the opportunity to work. When I joined the company, I was allowed to participate in the project with my own strengths. But each client has special requirements, so I still have some technical difficulties. However, thanks to the guidance of the colleagues in the company, up to now, I have solved all the problems encountered.
The company mainly develops projects for its Japanese parent company, but currently expanding, building and developing projects for the Vietnamese market. I am fortunate to be the main person in projects for the Vietnamese market. For many people, this position can bring a big pressure. But for me, this is not only an opportunity for me to bring out my full capacity, but also an opportunity for me to improve my own knowledge and practical working experience.
The working environment of the company is quite comfortable, the brothers and sisters are sociable, help each other at work, regularly participate in the company's activities.
I believe that with a spirit of hard work, a clear direction, and a young, dynamic team will keep the  J&V moving forward.